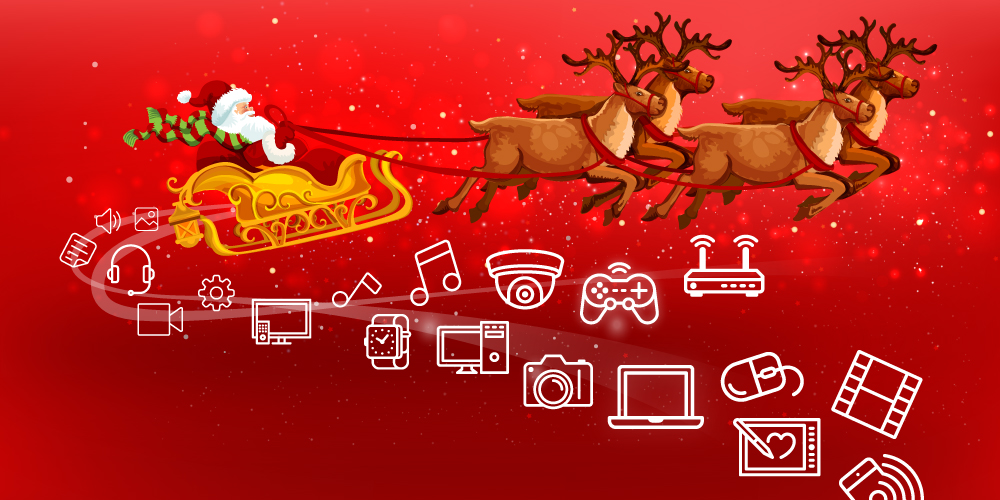 12 Days of Giving
Win 1 of 75+ Holiday Prizes!
Twin Lakes' 12 Days of Giving Holiday Giveaway is back! Enter now through December 16th!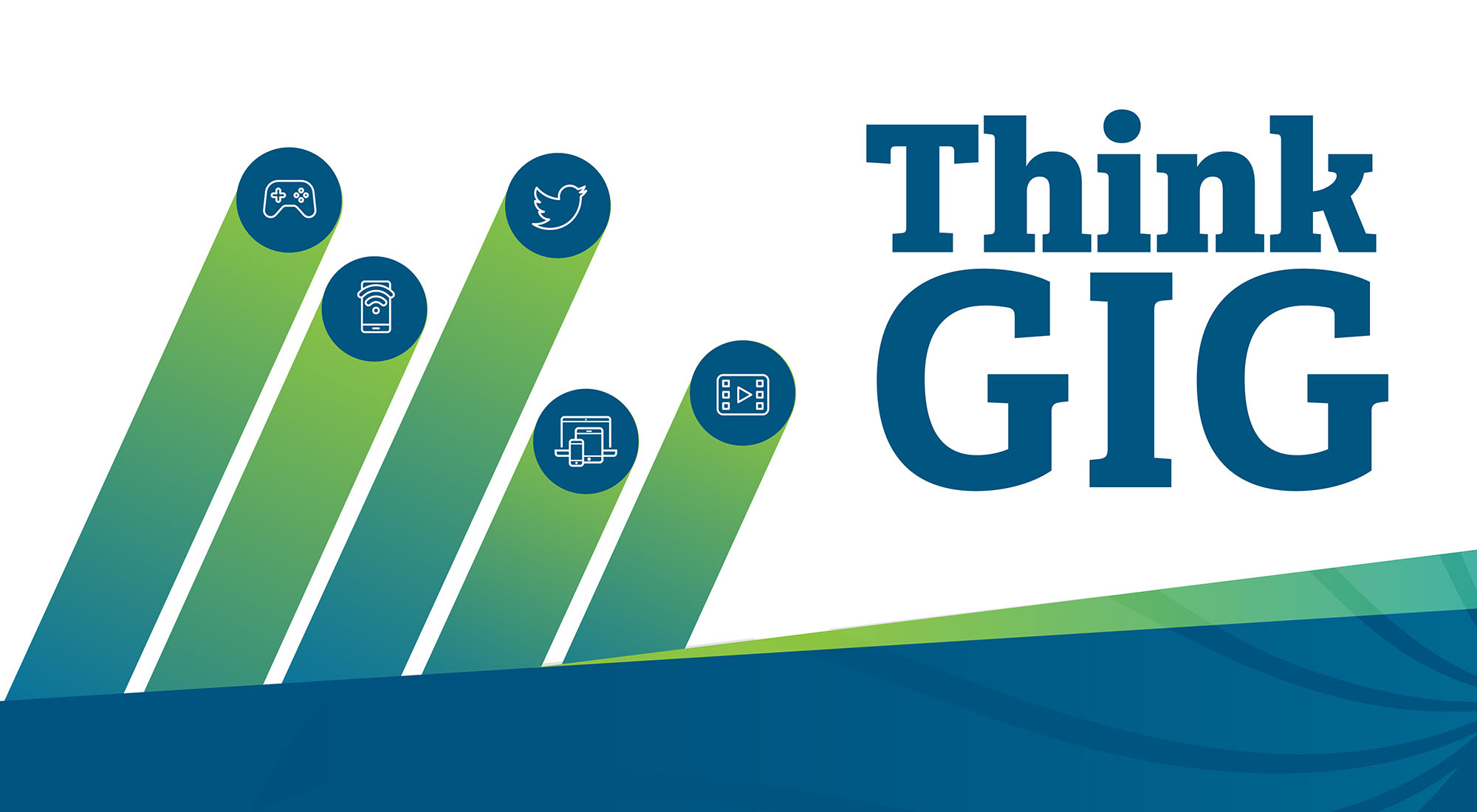 It's Time to
THINK GIG
With Speeds up to 1 GIG (1,000 Mbps), you can connect as many devices as you'd like and stream videos without buffering. Music and photos fly, gaming gets real, and nobody's left hanging.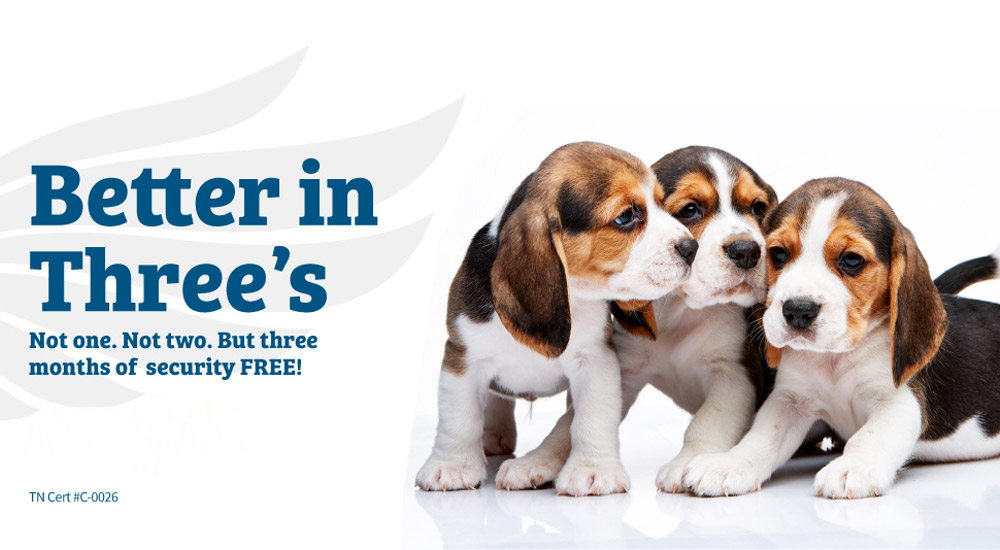 Make the Switch
To Twin Lakes Security
Get three months of FREE monitoring when you make the switch to Twin Lakes Security! Rest easy knowing a local company has your family and home protected 24/7.
Nationally Recognized
Smart Rural Community and Gig-Certified
Twin Lakes has been designated as a Smart Rural Community and Certified Gig-Capable Provider by NTCA, The Rural Broadband Association.
The Twin Lakes Difference
Investing In Our Community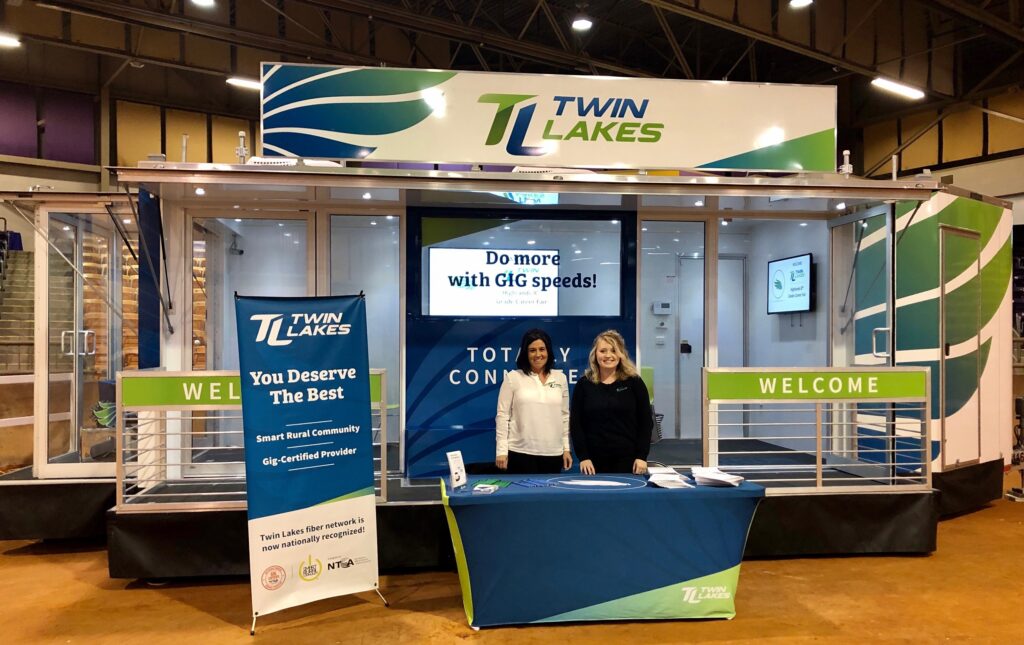 Highlands Career Fair
Twin Lakes is proud to participate in the Highlands 8th Grade Career Fair!
Education Support K-8
Education of our local students is a top priority for Twin Lakes. These young students assist in shaping our communities and Twin Lakes is proud to contribute to their success. In 2019, Twin Lakes donated $1 per student enrolled at every K-8 school in our local service area.
FRS Community Grant
As part of its ongoing commitment to rural communities across the country, the FRS provides annual grants for communities served by NTCA members, such as Twin Lakes. The goal of this program is to support local efforts to build and sustain a high quality of life in rural America. Grants can range from $250 to $5,000 that go back into rural communities. Congratulations 5 Loaves Food Pantry, recipient of a $4,608 FRS Grant.
FRS Scholarship
Twin Lakes partners with the FRS to strongly support the continuing education of rural youth. The FRS offers an annual college scholarship program to help support students from rural America for their first year of college, university or vocational-technical school. Congratulations to BJ Emberton of Clay County High School, recipient of a $2,500 FRS Scholarship.
FRS Youth Tour
Every summer, the FRS brings together high school students from across rural America to visit our nation's capital and learn about rural telecommunications. Twin Lakes provides an opportunity for two students from the cooperative's local serving area to attend the FRS Washington Tour. In 2019, Twin Lakes was proud to sponsor two local students, Christian Mahan from Upperman High School and Jada Lee from Pickett County High School. Twin Lakes' Youth Tour chaperone was Mrs. Christy West, Supervising Customer Service Representative.
Project Graduation
Project Graduation is a post-graduation party supported by sponsorships from local businesses. Twin Lakes is proud to be a sponsor and help seniors celebrate—Congratulations to the Class of 2019!
Summer Internship
Twin Lakes offers a Summer Internship Program for high school and college students within our service area. These positions are available to graduating high school seniors or enrolled college students that are interested in pursuing an advanced technical degree in engineering, computer science or a related field. Hayden Cherry, Clay County High School graduate, shadowed the Engineering department at Twin Lakes. Our Summer Internship Program provides students with the building blocks for setting a career foundation for their future.