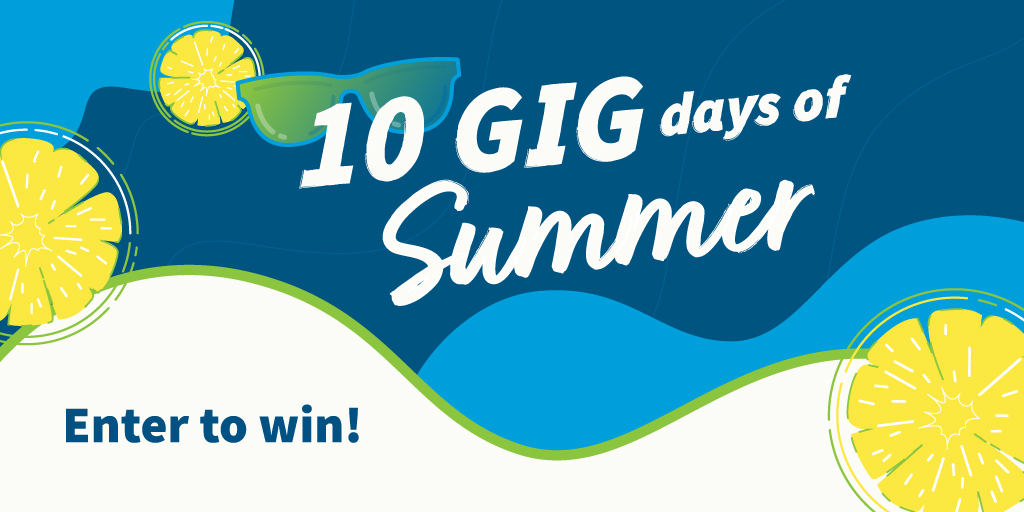 Starting May 2nd, enter to win 1 of 10 summer prize packages in the Twin Lakes 10 GIG Days of Summer Customer Appreciation Giveaway!
Get your name in the bag! Enter below up to 2x per day, every 24 hours 5/2 – 6/2.
Winners will be announced via all Twin Lakes social media platforms and notified directly via the contact method provided.
Fly with us on Facebook, Instagram and Twitter for the latest 10 GIG Days of Summer updates!